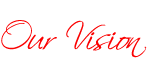 Our vision is to be the best in every Endeavour we undertake.


MAKING AFFORDABLE FOR EVERY BODY TO USE A PROFESSIONAL PACKING AND MOVING SERVICE.


Our commitment to Total Quality Management (TQM) has resulted in the emergence of a technically sound, service oriented and customer preference based mode of working appreciated by our consumers. Our belief in continuous retooling, improvement of packing material and retraining of our people has evolved us to a company which can provide the latest most efficient services at a very low cost resulting in complete customer satisfaction.